Public Officials Private E-mails Are Public Records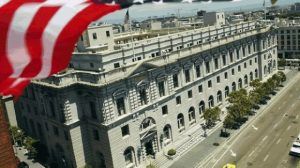 California Supreme Court Building

View Photos
California officials will not be able to shield discussions related to government business by using a private phone or computer.
The California Supreme Court ruled this morning that any e-mail, text or voicemail related to official government business is a public record. A lawsuit was filed in San Jose regarding city council members communications about a proposed downtown development. Community Activist Ted Smith filed a public records request, but was told by San Jose leaders that private devices were not covered by the public records act.  Critics have argued that some government officials across the state have tried to avoid correspondences being under public record rules by using a private device or e-mail, as opposed to the government issued accounts and devices.
The ruling now has statewide implications. The California Supreme Court's decision was unanimous.