Arnold Water Outage Impacting 500 to 1,000 Customers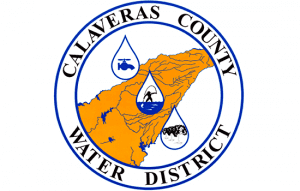 CCWD Logo

View Photos
San Andreas, CA — A catastrophic failure of a major pressure-reducing valve in the Arnold area has caused a water district to shut down its water service.
According to Calaveras County Water District (CCWD) spokesperson Joel Metzger, the service interruption, currently impacting 500 to 1,000 customers in the Meadowmont area, will continue for a yet to be determined amount of time, due to repair challenges.
As Metzger describes, the failed valve, part of the old Reach 3-A pipeline along one of the few sections that CCWD has not yet replaced, is located in the middle of a now very flooded field, part of a former golf cours, which is making it difficult to get repair equipment to it.
"We are always hoping that we can get service right back on the same day as soon as we know we have a leak, but because of the access issues and the saturated ground it may take longer than normal," Metzger notes.
Because of the size of the failure, Metzger additionally alerts customers who are being impacted that one their service is restored they are going to need to boil their water as a standard precautionary measure. The district, now delivering "boil water" to affected customers, wants to emphasize that they should make sure to boil their water until given the clear signal that testing has successfully concluded. Anyone with questions should call the CCWD office at 209 754-3543.