T.U.D.'s Quartz Reservoir Could Reach Capacity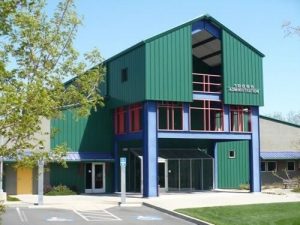 TUD Building

View Photos
Jamestown, CA — While the Oroville Dam and Don Pedro Reservoir have both been in the recent spotlight, there are also some concerns regarding the Tuolumne Utilities District's Quartz Reservoir outside of Jamestown.
The reservoir could reach its maximum capacity if more heavy rains persist over the coming months.
The T.U.D. Board will hear an update about the situation at Tuesday's regularly scheduled meeting. Wastewater is processed at the Sonora Regional Wastewater Plant and then piped to the Quartz Reservoir. It is stored there during the fall and winter months before being distributed to agricultural users in the spring and summer. The district's sewer system is susceptible to inflow and infiltration of clear water from the heavy precipitation and it adds to the total storage.
Meeting documents note that 43 inches of water/precipitation has been recorded in Sonora so far this season, while the average amount to this point is typically 22 inches. This season is threatening to be the wettest on record.
The Sonora plant is rated to handle 2.6 million gallons per day (mgd) of wastewater, but during big storm events it can spike as high as 7 mgd. The sheer volume of precipitation has caused Quartz Reservoir to fill much more rapidly than normal. T.U.D. officials estimate that Quartz Reservoir has 340 acre ft. of storage left before reaching capacity. The district projects that the region will likely receive an additional 12 inches of precipitation before April 1st, which could put Quartz Reservoir over its maximum pool elevation. If this occurs, the district would conduct a controlled release to Woods Creek. It would be done under close coordination with the State Water Resources Controlled Board and the Division of Safety of Dams Oversight.
In the meantime T.U.D. will be contacting agricultural users to see if Quartz water can be delivered to help reduce the reservoir's water level.
Staff will also be working to drain Quartz over the summer months so that there is adequate storage if heavy rains fall again next winter.
Tuesday's T.U.D. meeting starts at 5:30pm in the Board meeting room at 18885 Nugget Blvd in Sonora.