Supes To Address Future Of Calaveras Cannabis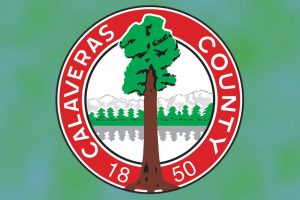 Calaveras County Seal

View Photos
San Andreas, CA – As Calaveras County grapples with its love-hate relationship over the cannabis industry that it enabled through an urgency ordinance — set to expire on Valentine's Day, no less — its supervisors plan a special work session to discuss what to do next.
Ahead of a special election scheduled May 2, where a citizens' initiative to institute a ban on all commercial grows will be decided by voter-residents, the Calaveras County Board of Supervisors must make some tough decisions. These include dealing with a now burgeoning industry – whether or not voters choose to continue allowing it in the county — and related impacts on local communities, county finances, enforcement capabilities, and staffing.
The meeting, set for Tuesday morning at 9 in the supervisors chambers (891 Mountain Ranch Road), should be a lengthy one, as the county will face impacts — whether or not they decide to let the urgency ordinance lapse or continue. They may also extend it with modifications. To accomplish either of the latter two options, the motion must pass with a four-fifths majority vote. To modify it, state law requires that the supervisors somehow establish a new "current and immediate threat to the public health, safety, or welfare."
Voters Get A Voice
Should voters on May 2 opt to support the industry, the board must begin earnestly preparing a permanent regulatory ordinance. It would then also need to address possibly permitting and regulating other commercial activities – including those that pertain to recreational marijuana — in conformance with the state's Medical Cannabis Regulatory and Safety Act and the Adult Use of Marijuana Act/Prop 64.
Conversely, even if county residents choose to ban the commercial pot industry, under Prop 64 the county must still craft local rules to minimally allow personal recreational grows of six plants per residence within a residential or accessory structure.
Too, last fall, Calaveras voters passed Measure C, instituting a cannabis tax on the industry. Regulating and enforcing chores span a dozen different departments, from planning and environmental health to law enforcement, which would greatly benefit from an influx of more funding. The first of two tax bill invoices should hit growers' mailboxes in May.
If, come the May election, voters go for a ban (which will take 90 days to enact) the tax could not be collected. Planning Director Peter Maurer currently estimates annual Measure C income, a general tax that could be tapped for much broader county use, as somewhere between $7.58 to $11.37 million.
Thoughts Towards Refining The Regs
Should the county move forward with a modified regulatory ordinance — temporary or permanent — Sheriff Rick DiBasilio, as reported here, is among county officials who are pushing the supervisors to further restrict commercial grow zones so they can be made safer for growers and neighbors as well as be more effectively enforced.
An environmental impact report still being put together to address commercial marijuana cultivation is not expected to come out for public review until late February. Its scope addresses issues that relate to this as well as the impacts of non-growing commercial activities associated with the industry such as manufacturing, distribution, and testing. It will also cover overall local impacts such as on water, transportation, noise, and erosion.
Among the notable problems associated with grows to date, Maurer reports, are grading and other permits growers are required to get under the urgency ordinance. Most of the permitting is being done after grading and other land disturbances are made, he says. However, if the supervisors allow the urgency ordinance be allowed to expire, these requirements would no longer be enforceable, except through the complaint-based enforcement procedures – removing the incentive for those who created erosion issues and other messes to fix them.
Fiscal Impacts, Enforcement Worries
Registration fees gathered last year from medical marijuana grow applicants who registered their sites on or before the May 10 deadline – which include $5,000 for each commercial grow – created a pot of about $3.7 million in funds that must be dedicated to the enforcement program. Expenditures to date for staffing and equipment have been roughly $1.2 million, according to Maurer. How the county might spend remaining monies — and they must refund them if they let the urgency ordinance lapse – will depend on bigger picture decisions.
Providing current status Maurer reports this week that of the 737 commercial grower applications submitted before last year's deadline, 34 registrations have been issued; 66 denied. The remaining 637 applications are still making their way through a lengthy compliance and certification process that includes background checks. Of the 78 caregiver and 137 personal medical grow applications, Maurer indicates there were 37 issued; nine denied; 169 are still being reviewed.
As long as the urgency ordinance remains in place, unregulated or non-compliant cultivation sites can be cited or eradicated by the county as nuisances under civil law. If it expires, that ability would disappear, ostensibly creating a good deal of confusion and potential mayhem for enforcement officials. Mauer states that, based on the county's aerial imagery there are more than 500 cultivation sites that did not register to grow.