State Plan Calls For Long-Term Water Conservation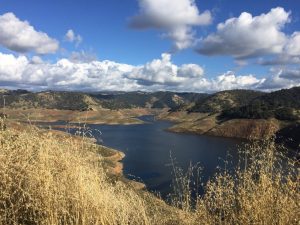 New Melones Reservoir

View Photos
Sacramento, CA — Referencing the recent drought, and uncertainty about a changing climate, state water leaders have drafted a plan that would put in place permanent water conservation measures.
California had average rainfall last season, after suffering through four of the driest years on state record. The new plan put together by several agencies, including the California Department of Water Resources and the State Water Resources Control Board, is entitled "Making Water Conservation A California Way Of Life." State water leaders note that 75-percent of California remains in severe drought and cite a new report from UCLA that projects California's annual Sierra Nevada snowpack will drop by 50-percent by the end of the century, due to climate change.
Department of Water Resources Director Mark Cowin says, "This plan is about harnessing the creativity and innovation that Californians have shown during the driest years in state history and making water conservation a way of life in the years ahead. This plan will help make permanent changes to water use so California is better prepared for whatever the future brings."
The plan calls for stricter oversight of agricultural irrigation, a ban on hosing driveways and excessively watering lawns, and researching new techniques and technology to detect water loss.
You can read the complete draft plan by clicking here.