Calaveras Supes Convene Special Meeting To Declare Hazard Tree Emergency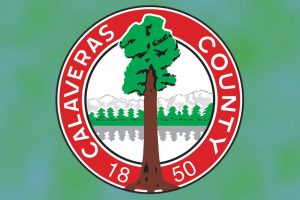 Calaveras County Seal

View Photos
San Andreas, CA – A technicality hindering timely Butte Fire-caused hazard tree removals before the wintry weather begins will likely trigger a local state of emergency declaration.
Tuesday morning at 9, the Calaveras County Board of Supervisors will hold a special session where they anticipate adopting a resolution declaring the emergency, specifically due to the imminent threat posed by potentially severe winter weather, with the hope that it will enable already hired contractors to finally take down nearly 9,000 trees before they come crashing down on their own. Otherwise, governmental red tape triggered by some inaccuracies in submitted county paperwork might delay the start-work date until February.
The supervisors have been renewing the county's overall state of emergency due to the Butte Fire every two weeks since the day after the deadly wildfire first sparked last Sept. 9. Before it was finally fully contained on Oct. 1, the blaze engulfed over 70,000 acres in Amador and Calaveras counties — and damaged or killed over 8,800 trees along or adjacent to Calaveras County-owned and maintained roads. Due to the narrow roadways and steep terrain within the burn scar however, hazard tree mitigation took a backseat to structure debris removal and other recovery operations that took through June.
The county continues working to meet program requirements with the California Office of Emergency Services (Cal-OES), which administers the Federal Emergency Management Agency (FEMA) Public Assistance program that funds dead and dying hazardous tree removals along public roads.
However, efforts to get the tree cutting going are being stymied by the lack of a forthcoming National Environmental Policy Act (NEPA) determination. The delay is reportedly due, county officials say, to some inaccurate data on tree numbers they submitted to FEMA, which the agency subsequently forwarded to other resource agencies. The glitch caused FEMA to require that the county's tree removal project move from an informal to a formal consultation process that requires 90 days to complete.
In other business, the supervisors, seeking to initialize the hiring of a new County Administrative Officer (CAO) for the departing Shirley Ryan, set to retire at the end of the year, will review HR staff recommendations to update the CAO job description.
The meeting will take place in the supervisors chambers in the county government center (891 Mountain Ranch Road, San Andreas).