Supervisor Hanvelt Discusses Tuolumne County Issues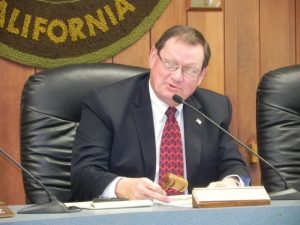 Randy Hanvelt

View Photos
Tuolumne County Supervisor Randy Hanvelt has been dealing directly with many of the issues facing Tuolumne County.
Hanvelt was Friday's KVML "Newsmaker of the Day".
According to Hanvelt, "Times have been tough over the past few years but for most of the problems, there are solutions worth pursuing. I am constantly attending local meetings, visiting regionally troubled areas and have been to Sacramento several times over this past year. We have a lot of issues facing us and I like to gather as much information as I possible can and then come with solutions that will benefit every one of us in Tuolumne County."
Hanvelt continued, "Many of the issues include public safety, road repairs, tree mortality, the forest which includes recreational opportunities, affordable or workforce housing and the rental market. Additionally, our budget is tight. Our economy is not strong but it has been improving. There are sections of this country and this state that are doing okay, but we are not feeling it as much in Tuolumne County. We continue to need jobs and we need to feel like we're a part of that economic boon."
The Board of Supervisors continues to work with both Larry Cope in the Economic Development Authority to develop jobs and with the Stanislaus National Forest Service.
Additionally, Hanvelt has been active with the Fire Safe Council and has been helping to address specific issues in which fire safety and forest management remains a concern.
The "Newsmaker of the Day" is heard every weekday morning at 6:45, 7:45 and 8:45 on AM 1450 KVML and FM 102.7 KVML.