A Smoky Sunday Possible In Yosemite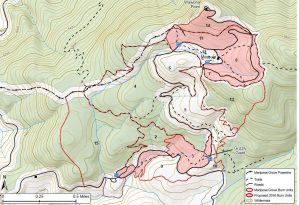 Mariposa Grove Prescribe Burn Map

View Photos
Yosemite, CA — There will be a prescribe burn in Yosemite National Park if Mother Nature cooperates this weekend.
Park officials are hoping to ignite a 148 acre burn on Sunday, October 2, weather and air quality permitting. The fire will be conducted in the Mariposa Grove and will have seven to 14 days of active burn down, which will create smoke in the Wawona area.  A smoke monitor will be placed in nearby communities to check air quality.
Fire managers scheduled the burn during the Mariposa Grove's major restoration project, to take advantage of the closure and minimize impacts to the public. However, park employees, nearby communities, and visitors can expect to see plenty of fire personnel in the burn area and smoke in the skies.
Park officials remark that historically, natural fire burned an average of 16,000 acres annually in the park and played an integral role in shaping Yosemite's ecosystem.