Calaveras Law Officials Speak On Human Trafficking At Marijuana Grow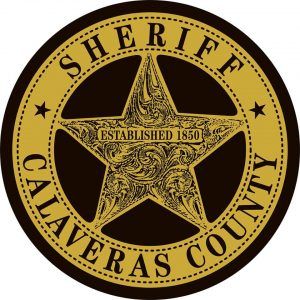 Calaveras County Sheriff's Office

View Photos
San Andreas, CA — More information is coming Tuesday regarding arrests and case details relating to an eradicated marijuana grow with ties to human trafficking.
Calaveras Sheriff's officials have scheduled at their offices a joint press conference with the District Attorney's Office and FBI Tuesday at 1 p.m. Clarke Broadcasting will be there reporting the latest on it.
As first reported here, Guadalupe Sierra Arrellano, 43, and Medarda Urbieta Estudillo, 34, both with Modesto addresses, were respectively arrested by the Yuba County Sheriff's Dept. and Immigration Customs Enforcement (ICE) before being transferred to the county jail last week.
Both remain incarcerated, each currently charged not only with criminal cultivation of marijuana and possession of it for sale — but also for human trafficking through force, fraud or coercion; kidnapping; battery with serious bodily injury; and willful threat to commit a crime with the intent to terrorize. Calaveras County Sheriff Rick DiBasilio shared with Clarke Broadcasting that their charges stemmed from alleged criminal activities under investigation following a recent eradication of 23,000 marijuana plants in a rugged, remote area above Mountain Ranch.
On Monday morning Capt. Jim Macedo provided additional details. "We are going to be releasing photos and information about this case at the press conference. The case is still under active investigation. Not everybody is in custody. Not all of our interviews have been completed. We want to be respectful of the victims in this case and the investigators that are still in the process of investigating this case now, as I am speaking with you." He further emphasized, "The victims in this case that were being trafficked received significant injuries…I don't want to go into specifics…significant injuries [that] required hospitalization."
With regard to the investigation, Capt. Macedo added that a large amount of evidence has been seized. He also stated, "I think it is safe to say that we are seeking additional people that are involved. I know that we are seeking at least two but whether one has been taken into custody yet or not, I don't know. It is much easier for us to find people when they are not actively hiding from us and we have some concerns in this case of people who are trying to flee the country. fleeing from us." Shedding more light on the case, he confided, "The two females who are in custody…were working with some other male subjects and we will be talking about that briefly during the press conference."