Slocum To Lead Sonora Area Foundation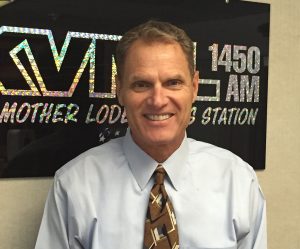 Darrell Slocum

View Photos
Sonora, CA — The leadership of the Sonora Area Foundation will soon transition as Executive Director Ed Wyllie will be retiring at the end of the year.
The Foundation announces that Darrell Slocum has been selected to be his successor. Slocum, who grew up in Tuolumne County, was the longtime Marketing Director for Golden State Cellular and has been active in the community serving on numerous boards and committees. Recently he served as a self-employed marketing consultant working with organizations like the Amador-Tuolumne Community Action Agency's Central Sierra Connect.
Sonora Area Foundation President Jim Johnson says, "On behalf of the board, I would like to congratulate Darrell on his selection as our new Executive Director. We are looking forward to working with him. We were pleased to see his numerous letters of support from community and business leaders and feel that he will work well representing the Foundation in our community."
Slocum adds, "I am thrilled and grateful to have this opportunity. Over the past decade I have been involved with fundraising events in our community and I received a lot of enjoyment from helping and giving back…which so many in our community do. So I was looking for an opportunity to pair my need to work…with meeting that desire of helping the community. In my opinion, there is no better way to do it… than by working for the Sonora Area Foundation."
Slocum will join the foundation on October 1st and work with outgoing Executive Director Wyllie for a couple months up until Wyllie's retirement on December 15.
The Sonora Area Foundation was incorporated in 1989 and the governing boards of the foundation and its supporting organizations regularly award grants to fulfill the needs of Tuolumne County. Since its inception, $22.5-million has been awarded to local projects and efforts.