Governor Gets Down On 'Ghost Guns'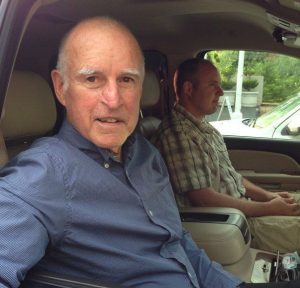 Governor Brown at the Mother Lode Fair: Photo taken by: Tracey Petersen

View Photos
Sacramento, CA — Hobbyists who make homemade guns will be undocumented arms owners no more in California.
Friday Gov. Jerry Brown penned his approval to AB 857, which requires all those who build these all but untraceable — aka "ghost guns" — to, by 2019, both apply for a serial number through the State Department of Justice and submit to a background check in order to possess them. The new law calls for those who own or construct homemade firearms to affix the the assigned serial numbers to their weapons.
The legislation, which was sponsored by by Assemblyman Jim Cooper of Elk Grove, is the latest of a half-dozen gun-control measures that have garnered the governor's signature so far this month. Among the other laws he has signed in are those that will require people to turn in high-capacity magazines and submit to background checks in order to purchase ammunition.