Multiple Arrests Follow Sonora Vehicle Stop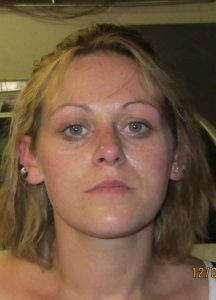 Nicole Cash, Sonora Police Photo

View Photos
Sonora, CA –Some excellent descriptions by a store employee helped Sonora Police arrest three Tuesday on bad check and other charges.
According to Sonora Police, an employee from the Sonora Save Mart reported that a female had attempted to purchase high-dollar value items using altered checks. After her transaction was denied, the employee was able to provide details about the woman and get a vehicle description and license plate number as she left. Shortly thereafter, officers were able to locate and stop the vehicle on Stockton Road.
Arrested was 28-year-old Nicole Cash of Sonora on charges related to the Save Mart incident. According to the police report, she is also suspected of depositing fraudulent checks at a Sonora bank last week. As reported here, she was arrested last month in connection with attempted thefts at the Sonora Walmart while disguised as a man.
Also arrested during the vehicle stop was the driver, 20-year-old Brian Gomes of Sonora, for driving with a suspended license. Passenger Vincent White, 22, of Sonora, was also arrested on drug and paraphernalia charges relating to heroin and hypodermic needles that police found during a vehicle search. Police say the case remains an open investigation.