SAF Awards Nearly $27K In Grants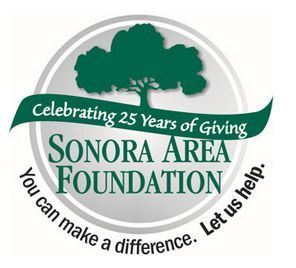 25th Sonora Area Foundationlogo2015

View Photos
Sonora, CA — Three Tuolumne County charities, including a food bank, theatre troupe, and volunteers assisting sick veterans, will get a piece of the Sonora Area Foundations latest $26,500 pie.
The grant amounts were broken down to $14,500 for the Amador-Tuolumne Community Action Agency (ATCAA) Food Bank. It is a match to a USDA Community Facilities Grants Program to purchase a walk-in cooler. SAF officials explain, "The new cooler will increase the poundage of fresh foods the Food Bank can acquire and distribute through its network. Hopefully, the provision of more fresh food will decrease health issues caused by a lack of access to healthy fresh foods."
The Sierra Repertory Theatre received $10,000. The funds are to be directed toward youth outreach programs over the next 12 months, targeting the SRT Jr. programs for children; school matinees; and ticket discounts for seniors, students and children.
The final $2,000 will go to the Visiting Hospitalized Veterans group. Volunteers will use the money to buy small gifts to give to the veterans when they make their visits.