Drug Doc Makes Plea Agreement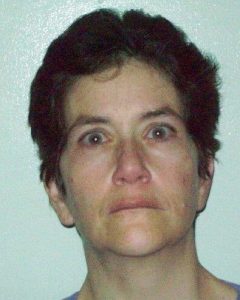 Dr. Lori Beth Sostock

View Photos
Sonora, CA — Facing being tried for literally, dozens of prescription drug-related offenses, a local family practitioner and her office manager-partner struck a deal with prosecutors Thursday.
As previously reported here, Dr. Lori Beth Sostock and her wife Vanessa Lynn Sostock were arrested last July following a seven-month investigation into the doings at their Delnero Drive office. Both initially pleaded not guilty to charges that ranged from conspiracy to commit sales or furnishing controlled substances, to prescribing controlled substances without a license. The two were slated to head into a two-day preliminary hearing this morning. Instead, attorneys for both sides diverted proceedings and held an unscheduled  plea hearing.
The bulk of the doctor's initial 55 charges were for unlawful prescription activity. Her deal to submit to four total felony guilty pleas included one for that offense; two counts of sales and furnishing of controlled substances; and a count of practicing medicine without a certification by enabling others in her office to hand prescriptions out while unlicensed. Vanessa Sostock, who originally faced four felony counts, agreed to plea guilty to a single count of felony criminal conspiracy.
Doling Out Drug Scripts  
According to Tuolumne County District Attorney Laura Krieg, investigators determined that the doctor allowed unlicensed assistants, including her wife, to issue patients prescriptions by presigning prescription pads so they could be given to patients, even when she was not at the office. "She was conducting no medical exam, was not documenting their chart and was not treating them," Krieg emphasizes.
Krieg adds, "We believe that [Lori Sostock] was over-prescribing to patients and we believe that our expert would have testified to that. She was certainly issuing massive quantities of prescriptions to patients for whom she did not even document their medical conditions. I feel that essentially…she was a licensed drug dealer — and you cannot hide behind a white lab coat and commit crimes."
Giving high kudos to the Tuolumne County Sheriff's Office Narcotics Team, Krieg points out that the joint intent of the investigation was essentially to shut down Sostock's operation in the community. "We wanted to make sure that she was not able to practice medicine again, and I think that we accomplished that goal," she says. She notes that Sostock surrendered her medical license to the medical board, effective last month.
Sostock Fed Local Drug Problem
Sentencing for the Sostocks is scheduled for June 24. Krieg explains that, under AB 109, both women will serve local prison time and probation. As to how Sostock's practice may have impacted the local community, where opioid abuse has been identified as a serious issue, Krieg maintains, "I think [Sostock] was largely to blame for the problem…I think that after the Tuolumne County Narcotics Team shut her down — and we filed charges against her — it sent the message that this sort of practice, or lack thereof, quite frankly, is unacceptable."
Further emphasizing her point, Krieg adds, "I think that [Sostock] is to blame for getting a lot of people addicted to pain medication…that she is singularly to blame for ruining various lives. I certainly hope that, after this case, that we do not see this again."