Summer Blend Switch Increases Gas Prices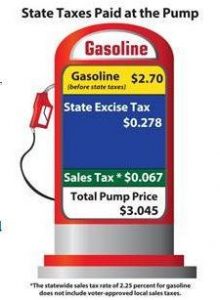 BOE Gas Prices graphic

View Photos
Sonora, CA — AAA reports that California refineries are undergoing scheduled maintenance in anticipation of a switch to summer blend gasoline, and it is impacting prices at the pump.
California requires a cleaner burning fuel during the summer months. AAA reports that California's average gas price is $2.46 per gallon for regular unleaded, up five-cents over just the past week. In addition, there have been some recent cuts in production in some regional markets, increasing prices in urban areas.
Cynthia Harris, AAA spokesperson, says, "Prices generally move during this time of year and the impact of this shift in schedule, combined with other seasonal factors, may cause prices to temporarily swing upward at the regional level at a faster rate than normal."
That said, the price is still four cents cheaper than the same time one month ago ($2.49), reflecting an overall drop in crude prices over recent months.
The myMotherLode.com gas price section shows that regular unleaded is selling in Sonora from $2.15 to $2.27 and in San Andreas from $2.19 to $2.39.