Head On Collision Results In Murder Conviction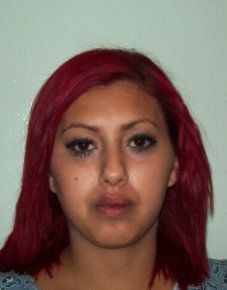 Brenda Barrera, booking photo

View Photos
Sonora, CA — A previous DUI offender who caused a fatal crash on Highway 108/120 has been convicted for second-degree murder.
Brenda Barrera, 28, of Modesto was also convicted of DUI causing great bodily injury today. The verdicts were handed down, according to Tuolumne County District Attorney Laura Krieg, following a six-day jury trial before Judge Donald Segerstrom that was prosecuted by Assistant District Attorney Eric Hovatter.
It took the jury approximately three hours to complete their deliberations, Krieg says. Hovatter states that the evidence was overwhelming, and that Barerra, after being convicted of a DUI in 2014, had signed a court document, also initialing an advisement acknowledging that, if she was charged a second time for a DUI and someone was killed as a result, she could be charged with murder.
As previously reported here, Barrera was arrested in back in April 2015 and jailed on a million-dollar bond following a horrendous head on collision that occurred on a Tuesday morning, right around the time that parents might be driving their kids to school, as Krieg points out.
One Dead, Three Seriously Injured
Court findings state that several motorists had called 911 to report a wildly erratic female driver headed west on Highway 108/120 past OBrynes Ferry Road. Near La Grange Road her vehicle plowed head on into a 2005 Chevy Malibu driven by 78-year-old Maxsimiano Aldana, causing a multiple-roll over crash after which he was pronounced dead at the scene. His wife, Martha Aldana, 69, and other passengers, Vincente Cabrera, 85, and Sara Cabrera, 80, who all suffered numerous broken bones, had to be airlifted to hospitals for treatment.
Blood tests by the Department of Justice determined Barerra had Xanax and marijuana in her system at the time of the crash and a vehicle search turned up a glass smoking tip and several containers that tested positive for marijuana residue. Hovatter stated that the evidence pointing to her conviction for murder was overwhelming.
Krieg shares, "We are very, very pleased with the verdict in this case and very thankful to the jury for their careful attention, because these cases are never easy cases." Explaining, she continues, "In the legal language it is a 'Watson' murder. In 1981, the California Supreme Court ruled in the case of People versus Watson, that if someone has been convicted of a DUI, the person essentially acknowledges the dangers of driving while under the influence of alcohol or drugs. If that person is booked a second time for a DUI — and as a result kills someone after they have a previous DUI conviction — then that, in essence, is asking with conscious disregard to the risk and allows prosecutors in the State of California to charge them with second-degree murder."
Prosecution Proves 'Implied Malice'
The charge of second-degree murder specifically assigns that the accused had the implied malice to commit murder, knowing the risks involved but still continuing to act in a manner that would put people at risk of death. That, Krieg says, "is exactly what this individual did…we are very lucky she did not kill four people." Recalling the numerous 911 calls that fatal morning from citizens who witnessed Barerra's terrible driving, Krieg recounts that a woman with a dashboard camera filmed Barrera's vehicle, subsequently capturing the accident and was on-scene providing aid to the victim. Krieg remarks, "We are so thankful that we have people who are out there looking, and calling in, and protecting the people of the community…from the day that I filed this case I believe that she committed murder. It is sad for everybody involved…it certainly sends a message that there are consequences for your actions and certainly, in this case, she knew the consequences…was well-aware…and chose to disregard them."
This is only the second Watson murder to be filed in this county, according to Krieg. "This is not something where, every time there is a DUI and…a fatality that it turns into a murder case," she points out. "We look at all the surrounding circumstances, the person's history, what happened…we do not take it lightly."
Due to be sentenced on April 28 in Tuolumne County Superior Court, Barrera faces a maximum of 28 years to life in prison, which Krieg states, is the penalty that her office is seeking. She indicates that should Barerra receive that punishment, she would have to serve 85 percent of 28 years before becoming eligible for parole.