Initiative To Close California Charter Schools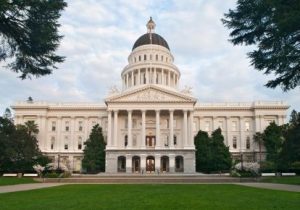 Sacramento Capitol Building

View Photos
Sacramento, CA – Proponents claim charter schools take billions from state school districts and should be shut down.
Secretary of State Alex Padilla gave the greenlight to begin collecting petition signatures Thursday.  The initiative calls for the elimination of charter schools by repealing all laws governing charter schools effective July 1, 2017.  It would require charter schools to convert to traditional public schools or close, at local school districts' discretion.  All remaining funding and property would be transferred to the state.  Steve Zeltzer with the Committee to Repeal Charter Schools Laws, the group behind the petition says, "We need our public money to make the public schools better and we need transparency.  If a taxpayer, which I am, is giving money to public schools, we have the right to go to a school board meeting and say what goes on in the public schools.  We don't have that same right in a charter school.  A charter operator can pretty much do what they want.  That is unfair to the people of California and to the children."
State Legislative Analyst and Finance officials breakdown the of fiscal impact on state and local government estimating about $5 billion in state funding and operational costs would shift from charter schools to school districts.  However, it also points to hundreds of millions of dollars in costs for school districts to close charter schools statewide due disposing or repurposing of property, staff, and equipment replacements including textbook.
To qualify for the November ballot the proponents must collect 365,880 registered voters' signatures and submit them by August 8.