TUD Reviews Budget And Plans For Water In New Melones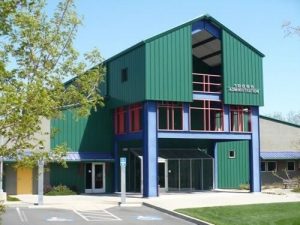 TUD Building

View Photos
Sonora, CA — The Tuolumne Utilities District Board of Directors discussed increasing costs in their budget, and joining a plan to store water in New Melones Reservoir.
The Board discussed budgeted depreciation at length in their review of the revised budget through the end of the fiscal year. The budget takes into account an additional $870,000 and $931,000 respectively, that will go into the district's water and sewer funds, from the rate increase that took effect at the beginning of January. The combined budget, with a notable increase in the sewer budget due to recent sewer line breaks, will be just over $13.3 million. The board approved the revised budget unanimously.
The board was mostly supportive of working with Calaveras County Water District (CCWD) to secure federal permission to store hundreds of acre feet of water in New Melones Reservoir.  The board asked CCWD General Manager Dave Eggerton many questions related to their efforts over the past two years to gain a Warren Act contract with the federal government.
According to CCWD the Warren Act, passed in 1911, could allow local water agencies with federal approval, to store water in the federally managed reservoirs with excess capacity. New Melones is managed by the U.S. Bureau of Reclamation. Eggerton says CCWD has Gold Rush, 1856 era, water rights that have not been disputed for water that flows into and out of New Melones.
Eggerton says, "To be honest a lot of this water simply passes through the system and is treated basically as abandoned water by the federal government right now. It is delivered for other purposes like water quality in the Delta. Frankly, I would like to see us, as a region, be able to have some say in how that water is used." Eggerton adds, "hopefully we will be able to have a more reliable supply when we need it to be able to deal with some of the things we need to like failing wells and have a more reliable supply for agriculture and redundant supply for the [Columbia Air Attack Base.]"
Related federal drought legislation is expected to be brought forward soon. Eggerton noted CCWD is working with Senator Dianne Feinstein and Congressional Representative Tom McClintock. As CCWD waits for federal legislation has received letters of support from other agencies such as the Tuolumne County Water Agency, Tuolumne County Board of Supervisors as detailed here, and the Twain Harte Community Services District.
The TUD board gave permission for Eggerton to consult with TUD's staff to come up with a detailed request or proposal related to TUD joining and/or supporting CCWD's Warren Act Request. Board members were not ready to fully support the plan until a more detailed plan is worked out.
John Buckley, Executive Director of CSERC, was the only member of the public to speak regarding CCWD's plan. He urged caution and highlighted questions about whether the project could truly help TUD. A related issue the board noted was its interest in the region sharing the expenses related to pumping the possible stored water out of New Melones. Details about the costs of TUD's New Melones pump are here.
CCWD details the potential benefits of a Warren Act contract with New Melones on it's website as:
Providing of a more reliable source of water supply for the Cal Fire Air Attack Base in Columbia, which is currently served by an aging and vulnerable wooden flume and earthen canal system at high risk of catastrophic fire or other disaster.
Drought protection for Calaveras and Tuolumne residents whose private wells have, and will continue to, fail and more reliable water supplies for local agriculture currently dependent on fractured rock wells.
Drought protection for the residents of Copperopolis that are solely dependent on Stanislaus River water diverted from Lake Tulloch.
Coordinated reoperation of New Hogan Reservoir to enhance storage and provide drought protection for residents in the Valley Springs area.
Compliance with the Sustainable Groundwater Management Act of 2014, which includes sustainable management of the critically over drafted Eastern San Joaquin Groundwater Basin that underlies portions of Calaveras County.
Dedicated instream flows for water quality and fishery enhancements designed to meet anticipated state requirements while preserving CCWD's ability to partner with others downstream for the benefit of Calaveras County residents.
Potential water supply resiliency for areas within the basin, including a four-county area: Calaveras, Tuolumne, San Joaquin and Stanislaus.