Homemade Illegal Drug Dealers Face Stiffer Penalties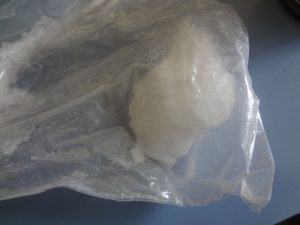 Meth Seized

View Photos
Sacramento, CA — The new bill, signed into law by Governor Jerry Brown Friday, pertains to the manufacturing of methamphetamine or hash oil in neighborhoods or near schools.
SB212, authored by Democratic Senator Tony Mendoza of Artesia, makes it an aggravated felony to manufacture the drugs within close proximity to occupied residences, structures and schools. Mendoza says both drugs are extremely dangerous and have resulted in explosions or fire, with dozens of victims being injured. He explains, "SB 212 strengthens the law and sends a strong message that if you choose to manufacture drugs in our neighborhoods and near schools, you will be severely punished."
The bill strengthens California drug laws by allowing a judge to consider the manufacturing of hash oil within 300 feet or methamphetamine within 200 feet of an occupied residence or a structure.
The new law will go into effect in January of next year.