Lawmakers Considering Proposition 13 Changes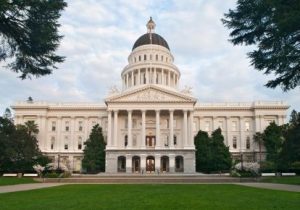 Sacramento Capitol Building

View Photos
Sacramento, CA — A proposal in Sacramento would impact commercial property owners in the state.
A pair of Democratic state Senators have introduced a constitutional amendment that would rollback Proposition 13 property tax limits for commercial and industrial properties. Proposition 13 was passed in 1978 to protect property owners from increasing taxes that resulted from the rising value of real estate. The proponents, Senators Loni Hancock and Holly Mitchell, argue that the change would boost revenues for schools and other state services. The legislation would not impact residential properties.
The proposal would need to garner 2/3 support in the California legislature, and then be approved by voters during the November of 2016 election.
Leading Republican lawmakers are coming out in opposition. Senator Bob Huff says, "There will be a ripple effect. Small businesses will be hit hard by this tax increase. They may pass on the cost to California families or take the loss and see if they can survive."
The proposed change would bring in an estimated $9-billion in new tax revenue.