California's Economy Improving?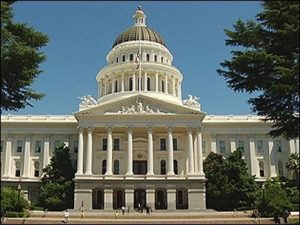 California Statehouse

View Photos
Sacramento, CA — Driven by an increase in personal income tax revenue, California's cash balance for February beat the Governor's estimate by $1-billion.
California Controller Betty Yee reports that receipts for the month totaled $6.6-billion, which is 18.3% better than the Governor's earlier projection. Yee says the surge was driven by personal income tax of $2.6 billion, which was 26% higher than the Governor's estimate. Retail sales and use taxes were $3.5 billion, which was 15.8% better than the initial projection.
However, it's not an entirely rosy picture. There is still notable debt, as the state ended the month with a General Fund deficit of $11.9-billion. Yee noted that the deficit was covered by $9.1-billion of internal borrowing. Yee says the deficit was 5.3% smaller than anticipated.