Republicans Propose School Reforms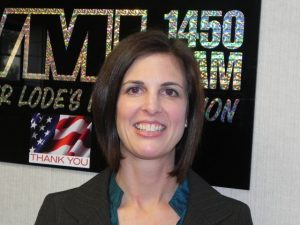 Kristin Olsen

View Photos
Sacramento, CA — Assembly Republicans, led by Kristin Olsen, introduced a series of bills that would impact California schools.
It's being referred to by proponents as the "Great Schools For California" package. Olsen says, "What we're really focusing on is making sure that our kids are better prepared for the workforce, and meeting the demands of the workforce…. that we're increasing teacher quality, by making sure that we have a package of laws that encourage ongoing performance in the education system."
Assembly Republicans have released a brief synopsis of the bills. They are listed below:
·         Assembly Bill 889 (Ling Chang-R), which will let high school students in STEM classes (science, technology, engineering and math) to concurrently take STEM classes at community colleges.
·         Assembly Bill 1099 (Kristin Olsen-R), which would increase transparency over local school spending and performance to better engage parents in their children's education.
·         Assembly Bill 1248 (Rocky Chávez-R), which would give teachers more time to master their profession by expanding the timeline to allow tenure to be earned within 3 years.
·         Assembly Bill 1044 (Catharine Baker-R), which would end the "last in, first out" approach to teacher layoff decisions.  This would modernize the law so seniority is only one factor in layoff decisions.