iPads For All Students Coming To Summerville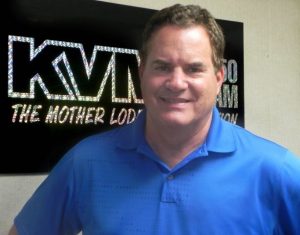 Robert Griffith

View Photos
Tuolumne City, CA – Following its latest board-approved procurement of 380 iPads, Summerville Union High School District will meet its goal of creating a one-to-one ratio of iPads to students.
When complete, the procurement will bring the total number of iPads to about 700 in-service units, one for every student. Along with providing iPads to students on the main campus, which houses Summerville High School and Connections Visual and Performing Arts Charter School, the district has grant monies to cover one-gig extension connections, including hard-wiring and infrastructure that will allow it to provide iPads to the remotely located Long Barn High School and Mountain High School, in Pineridge.
Like a book or any other piece of equipment, if an iPad goes missing, the student or family is responsible for it, according to Summerville Union High School District Superintendent Robert Griffth, who adds that an offered optional insurance component helps to minimize the financial sting of replacing one. "Amazingly enough we've have really good success with our students taking case of them…we also get the protector…jacket that goes on it…they've been very responsible and parents have been responsible," he happily notes.
As far as how the iPad implementation in classrooms is going, to date, Griffith indicates that, while the experience has been different for every class, several teachers are leading the charge in terms of adding applications. He adds, "I've seen students, technologically, in the classroom, even though they are not sitting next to each other…work up a presentation, and by the end of the period… gather together, put it up on a screen and, right off of their iPad…direct the class through a lesson of what they put together. That is just one small example of virtual labs in science."
Although school textbook publishers are lagging behind in providing etextbooks, Griffith sees it as a next step in schools using technology for instruction. In the meantime, he credits the iPads for providing new opportunities for hands on experiences, learning environments and interactions with off-site students. "It really begins to open the entire world to coming into your classroom, through the portal of some applications that work well for that purpose," he states.
Griffith notes that initial funding for the iPad purchases came from the school board's general fund, at first supplemented by bond money, and partially funded in the second year by a one-time implementation of Common Core funds that allow expenditures towards technology.