New Calaveras CAO To Continue Crunching Budget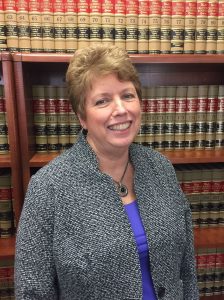 Shirley Ryan, Calaveras County CAO

View Photos
San Andreas, CA — The Calaveras County Board of Supervisors gave a unanimous vote of confidence to Shirley Ryan by removing the word "interim" from her title, effectively making her the county's Chief Administrative Officer (CAO) at its Tuesday meeting.
Ryan, who will celebrate 25 years of county service on March 5, has served as the county's assistant CAO for the past six years. She has also been wearing the interim CAO hat since last September, when the supervisors accepted the resignation of former CAO Lori Norton. Hailing from Massachusetts, Ryan, a California resident since 1972, moved from to Calaveras County from the Bay Area in 1987.
Since moving into the county's administrative department in May of 2003, the county budget has been Ryan's main area of focus. "I've been doing it awhile," she says dryly. Further elaborating, she explains, "It's something that I'm intimately familiar with, not only the process but the numbers and the impacts of the decisions that the board makes that we recommend."
For the next fiscal year, Ryan expects to continue to spearhead finding ways to adjust the county's expenditures to its revenues.
"The big thing coming forward is that we're still looking at a structural deficit," Ryan explains. "We were able to close that from what we thought was going to be an $8 million structural deficit to $4.8 [million], which we used one-time money to close the gap. We let the board know that it was going to be a multi-year process, so that is going to be something that is large on my plate."
She continues, "I think that the biggest thing that has faced the county over the years, especially over the five or six years, is the county budget and that we can still provide the kinds of services that the community wants with less money. The recession really impacted the county, as a whole, and county government. With the decline in value of properties — and the almost stoppage in the construction of new homes — it really impacted the county finances and the revenue coming in…henceforth…reduction in staff, reduction in trying to provide the same services in a more efficient way."
Ryan states that steps taken to combine departments and resources have cut costs and streamlined services to provide more efficiency. She notes as examples that Technology Services was brought back under Administrative Office domain and Human Resources-Risk Management, now a single agency, is now also housed there as a branch.
According to the Supervisors' office, Ryan will be paid an hourly rate of $86.15, which, based on a 40-hour workweek, equates to annual salary of approximately $179,000. Ryan's office plans to begin recruiting for a new assistant CAO next week.