Calaveras Supervisors To Hire CAO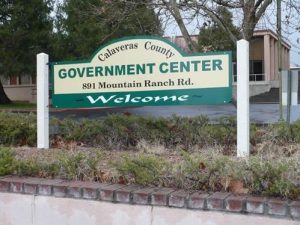 Calaveras County Government Center

View Photos
San Andreas, CA — The Calaveras Board of Supervisors will vote whether to tab a familiar face to become the County Administrator.
At Tuesday's meeting, the Supervisors will decide whether to remove the "interim" label from Shirley Ryan's title. She has served as interim CAO since Lori Norton gave her resignation last September. The meeting documents state that Ryan would be paid an hourly rate of $86.15. Based on a 40 hour work week, it would equate to around $179,000 annually. Ryan had also previously served as Assistant County Administrator for six years.
In addition, the Supervisors will hear about some revisions to the AB-109 implementation plan. Tuesday's meeting starts at 9am at the county government building in San Andreas.