Improvements Planned For Phoenix Lake And Tuolumne Roads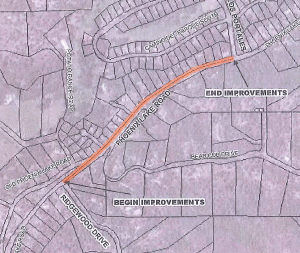 Phoenix Lake Road Widening

View Photos
Sonora, CA — Areas of Phoenix Lake Road and Tuolumne Road will be widened in the years ahead.
This week the Tuolumne County Board of Supervisors approved a contract with Wood Rogers Inc. for the design and survey work required for the two projects. The Phoenix Lake Road project runs from Ridgewood Drive to Paseo De Los Portales Road. The work on Tuolumne Road will extend from Lambert Lake Road to Terrace Drive. The width of the lanes will be increased by around one ft. in areas, so that each lane is consistently 12 ft. wide. In addition, the paved shoulders will be widened to 8 ft.
The design work will now get underway, but the actual construction is still likely a couple years down the road.