No To "No Camping" Ordinance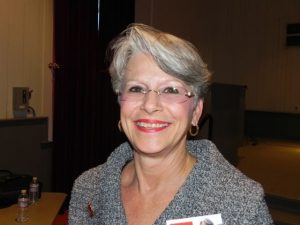 Connie Williams

View Photos
Sonora, CA — A controversial "no camping" ordinance lacks enough votes from Sonora City Councilmembers to pass, but that does not mean the measure is dead.
As previously reported, the Council passed the first reading of an ordinance that would prohibit camping in areas of the city where public service is limited.  It was proposed at the recommendation of the Police Chief, over concerns related to crime and recent fires at homeless camps.  At Tuesday's council meeting, members voted 2 – 1 in favor of the ordinance but it still failed.  City Administrator Tim Miller explains why: "Since we had only three members present, in order to pass it would have needed three votes in the affirmative."
Voting no was Mayor Pro-tem Connie Williams who stated she wanted to revisit some of the amendments to the ordinance that had previously been discussed.  Miller says one amendment was, "to consider writing the ordinance in a way where the property owners were responsible if there was an infraction, if they allowed illegal camping on their property.  Instead of the camper being cited, the property owner would be cited."  That citation could come with a fine, according to Miller, who adds another amendment would be to reduce the penalty of illegal camping from a misdemeanor to possibly an infraction.
Miller says it will take about 30 days to consider additional amendments and then bring the ordinance back for a reintroduction and a vote.