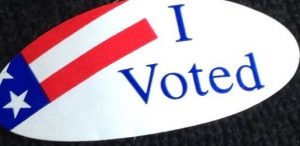 I voted sticker

View Photos
Sacramento, CA – It was a disappointing year for California election officials.  The final tally of voter turnout for the November 4th general election set a record low for the state.
Friday, the Secretary of State's Office released the final statewide results, which showed that only 42.2 percent of registered voters cast ballots.  That is a sharp drop from the last gubernatorial general election in November of 2010 where nearly 60% of registered voters cast ballots.
The state had already set a record low in this year's June primary election when just one in four registered voters cast ballots or 25.2%.
"The number of Californians who cast ballots is certainly disappointing.  Every election is important, no matter what is on the ballot," said Secretary Bowen, California's chief elections official.  "During my tenure as Secretary of State, 2.1 million more Californians registered to vote.  While I'm proud of the many ways I tried to reach people all over the state, as well as implementation of 24-hour-a-day online voter registration in multiple languages, I have learned there is no silver bullet for motivating people to participate in elections."
Tuolumne and Calaveras counties bucked the state trend with both reaching a nearly 60% voter turnout for the past November election.
One good note, state election officials say voting by mail continued to grow in popularity with voters as 61% of all ballots cast in November's election came in by mail, which is up from 48% from the 2010 election.  The highest number of vote-by-mail ballots was 69% set in June of this year.