Mother Lode Voting Compared To State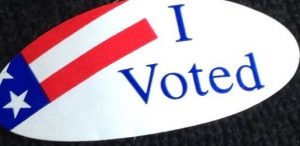 I voted sticker

View Photos
Sonora, CA — There would be several new faces in Sacramento, if the Mother Lode had its say.
For the General Election, when it comes to statewide races, the results in Tuolumne and Calaveras Counties, are nearly the polar opposite of the state.
In California, Democrats won the Governor's Office, Lt. Governor, Secretary of State, Controller, Treasurer, Attorney General and Insurance Commissioner. Tuolumne and Calaveras Counties preferred the Republican challengers for all of those seats. The narrowest margin in Tuolumne County was the race for Governor, with 52.6% for Republican Neel Kashkari and 47.4% for Democrat Jerry Brown. The widest margin was the Secretary of State's race, with 61.6% for Republican Pete Peterson and 38.3% for Democrat Alex Padilla.
In Calaveras County, the closest race was for Treasurer, with 54.8% voting for Republican Greg Conlon and 45% for Democrat John Chiang. The biggest blowout was also the Secretary of State's race, with 62.3% for Peterson and 37.6% for Padilla. The statewide results showed Padilla with 52.4% to Peterson's 47.6%.
In the non-partisan, Superintendent Of Public Instruction race, both counties preferred challenger Marshall Tuck over the eventual winner Tom Torlakson, by very narrow margins.
When it comes to the ballot measures, Tuolumne County's results mirrored the state. Tuolumne County voters were in favor of the Proposition 1 water bond, Proposition 2 rainy day fund, and Proposition 47, related to decreasing some criminal penalties.
Calaveras County voters were only in support of the Proposition 2 rainy day fund. A majority voted against the other ballot initiatives, including the water bond, and reduced criminal penalties.