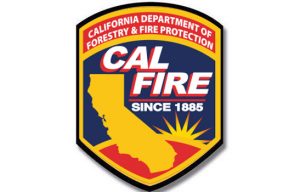 CAL Fire Logo

View Photos
Oakhurst, CA — The Madera County Sheriff says a man burning deer guts sparked the devastating 320 acres Courtney Fire in Oakhurst south of Yosemite National Park.
The fire destroyed 33 houses and forced 1,000 residents, most in the Bass Lake area, from their homes in September.  Madera County Sheriff John Anderson says that minutes after the fire started, a deputy arrived on the scene and a man approached him, admitting that he accidentally started the fire.
Sheriff Anderson explains, "The gentleman said that he had accidentally started the fire, by burning up some deer guts that were in a barn and stinking.  He thought he would get rid of them.  He was very apologetic."
Anderson says the man was working on some construction in the area, but is not an Oakhurst resident.  He also would not release the man's name saying, "We didn't charge him with anything."   Anderson says a report was sent to Cal Fire and does not know what they have done with it.
The flames broke out September 14th on Courtney Lane and Seven Hills Road in Madera County near Highway 49 & 41.  What sparked the blaze is under investigation.
Governor Jerry Brown secured a Fire Management Assistance Grant from FEMA to cover some of the fire costs.  The grant assists local, state, and tribal agencies responding to the fire to apply for 75-percent reimbursement of their fire suppression costs.  It is provided through the President's Disaster Relief Fund on a cost-share basis.