Picking Apples For Safety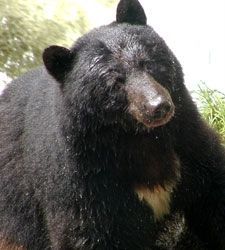 American Black Bear

View Photos
Yosemite, CA — Yosemite will be holding its 16th annual Apple Picking Event to reduce bear incidents in the park. Park officials say the apples draw the bears in to feed and can create a close call between them and people.
"Yosemite has had a long history of negative human and wildlife interaction," says Ranger Kari Cobb. "One of the reasons we started the apple picking event was to help curtail those interactions."
The event is part of the park's Bear Management Program, which also includes bear proof food containers in campgrounds and educating visitors on what to do if they encounter a bear; it appears to be working.
Cobb reports, "All these things taken together have actually reduced the number of bear incidents and property damage by 87% in the last 15 years or so."
In addition, Cobb says there were no car break-ins by bears last year.
The picking event is Wednesday, July 30 at the Curry Village Apple Orchard from 9:00 a.m. – 4:00 p.m.