Brown Signs Several New Laws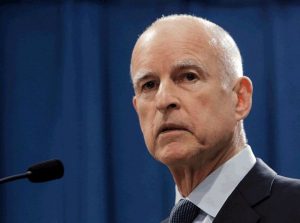 Jerry Brown

View Photos
Sacramento, CA — Governor Jerry Brown has signed new laws that will impact everything from farmers markets to jury pools.
A new law will allow winegrowers, who bottle their own wine, to conduct tastings at farmers markets. The bill expands current state law that allows the sale of estate grown wine at farmers markets.
The Governor has signed a law that will require that teachers wanting to apply for a credential will need to acknowledge that they understand state laws about reporting suspected child abuse. It also applies to anyone wanting to renew a teaching credential. It comes following some recent high profile state cases regarding child abuse in schools.
A new bill repeals a previously approved law related to jurors using social media. It will no longer be a misdemeanor to tweet or post messages on social media while serving as a juror. However, jurors could still face civil contempt of court if they are ordered by a judge to refrain from their cell phone, and refuse to do so.
The new laws were signed by Governor Brown earlier this week.