Home Repair Help For Seniors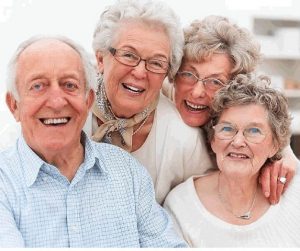 Seniors

View Photos
San Andreas, CA. — Senior homeowners in Calaveras County will get some help with critical health and safety home repairs. Habitat for Humanity Calaveras has been awarded a $6000 grant from the Calaveras Community Foundation through its Aging in Place Seniors Initiative.
Administrative Manager of Habitat for Humanity Frank Meyer says, "Many seniors do not have the financial resources or the physical ability to tackle home repairs.  Habitat will oversee each project and provide volunteer labor where possible.  It's a win-win for the community."
The money will pay for the cost of materials and professional labor regarding indoor and outdoor repairs.  Those repairs or replacements can include windows, siding, trim, roof, porch, wheelchair ramp, heating, electrical, plumbing, floor and foundation repair.
To be eligible for the repair program applicants must:
 Be a Calaveras County resident
Own the home being repaired
An annual income below $39,050 for a single person and $44,600 for a family of two
If physically feasible, two hours of sweat equity per each work day
You can call Meyer at Habitat for Humanity at 754-5331 for more information.