Sonora Man Arrested For Vandalism Of Jamestown Businesses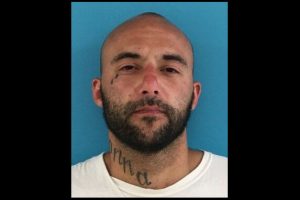 Shaun Nicholas Johnson

View Photo
Jamestown, CA – Security footage from some Jamestown businesses helped investigators catch an alleged vandal.
Tuolumne County Sheriff's Deputies responded to Jamestown after several callers reporting a series of vandalisms to different businesses recently. Between eyewitnesses and video surveillance, it showed a suspect throwing a rock through the window of two separate businesses and breaking a potted plant in front of another. The exact locations of where the vandalism occurred were not released by sheriff's officials.
Deputies were able to identify the suspect as 33-year-old Shaun Nicholas Johnson of Sonora. He was spotted by a deputy on patrol walking on Stockton Street near Ponderosa Way later the same day. Johnson was arrested without incident for vandalism, which totaled over $1,500 in damages.
Sheriff's officials disclose that Johnson's motive was unclear, and it appears these locations were not specifically targeted but randomly chosen. Johnson's bail was set at $15,000.
Of note, in August of 2016 Johnson was arrested by Angels Camp Police after being armed with a baseball bat and threatening others to fight and then threatening a police officer, as reported here.