Jamestown Stabbing Investigation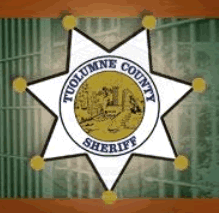 Tuolumne County Sheriff's Office

View Photos
Jamestown, CA – The Tuolumne County Sheriff's Office is investigating an early morning stabbing reported in Jamestown.
It occurred at around 3:45am in the 18000 block of 9th Avenue. Sheriff's Office spokesperson Scott Johnson says, "A man related that he had heard a noise outside his home, and came out and confronted someone breaking into his vehicle. He yelled at the person, and the male suspect stabbed him in the upper right arm. At this time, the Sheriff's Office is still investigating, and trying to gather more information."
The victim in the incident has not been named. Anyone with information can contact the Sheriff's Office at 533-5815.