Brown Signs Bigelow's Livestock Bill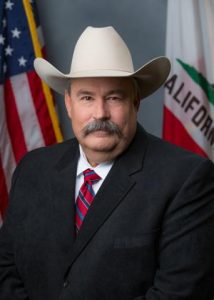 Assemblymember Frank Bigelow

View Photos
Sacramento, CA — Anyone convicted of stealing livestock in California will face a heavy fine.
District Five Republican Assemblyman Frank Bigelow introduced Assembly Bill 924 which establishes a fine of up to $5,000 for stealing livestock. Bigelow's office reports that the money raised will go to the California Department of Food and Agriculture's Bureau of Livestock Identification program to help bring closure to current open cases, and combat future livestock theft.
It is the first bill authored by Bigelow that has been passed and signed into law by Governor Jerry Brown.
"In California, there has been a rise in livestock theft resulting in significant costs to California's ranchers," says Bigelow. "AB 924 ensures that criminals will be prosecuted, and the roadmap to prosecution is clear if the law is violated. This bill is a win for rural California and California's Agricultural Industry." 
Bigelow's District Four covers Tuolumne and Calaveras Counties.