Update: Late Night Shooting In Tuttletown, Suspect Caught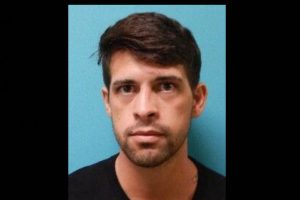 Phillip Smail Jr.

View Photos
Update at 1:15 p.m.: An Angels Camp man has been arrested in connection with a shooting that happened last night in the parking lot of The Country Store on Highway 49 in Tuttletown.
He is 28-year-old Phillip Smail Jr. Tuolumne Sheriff's officials relay that interviews with witnesses led deputies to a residence in Angels Camp where he was arrested for attempted murder and possession of ammunition by a prohibited person.
Tuolumne County Sheriff's officials recount that a call to dispatch came in around 9 p.m. reporting a physical altercation and potential shooting, which sent deputies racing to the gas station. Once on scene, deputies found that both the alleged shooter and victim had left the area. While securing the scene, deputies were advised that a male with at least one gunshot wound to the upper torso was being treated at Adventist Health Sonora. The victim was later transported to an out of area hospital due to his injuries. His name is not being released.
Exactly what the two were fighting about is unclear and the details surrounding the events leading to the shooting are still under investigation, according to sheriff's officials. They add that no additional information is being released.
Original post at 6:09 a.m. written by BJ Hansen: Tuttletown, CA — Tuolumne County Sheriff's Detectives are investigating a shooting that occurred in the parking lot of The Country Store on Highway 49 in Tuttletown.
It happened just after nine o'clock last night.
The sheriff's office reports, "One victim has been identified and is receiving treatment." More information will be released once available, according to the sheriff's office. What led to the shooting is not immediately clear.