Cogdill Praises Radanovich's Public Service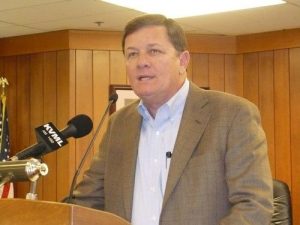 Dave Cogdill

View Photos
Sacramento, CA — Senator Dave Cogdill took a few minutes out of his Holiday Season break to praise the public service of retiring Republican Congressman George Radanovich.
"Whether it's fighting against the man-made drought to ensure California has a reliable water supply or protecting hard-working taxpayers' dollars, George has been a devoted public servant and I've been proud to partner with him on several issues important to our region. George has spent almost 15 years working in our nation's Capitol, but he has never forgotten the Valley and the Sierra taxpayers at home and always acts in their best interest.
I know all too well the toll public service takes on our loved ones. While Valley and Sierra residents need George in Congress, his family needs him at home now more than ever. I applaud George for his tireless hard work on behalf of the Californians he serves. My family and I will continue to keep George, his wife Ethie and their son King in our prayers as Ethie continues her courageous battle against cancer.
Written by bill.johnson@mlode.com