State Moving Ahead On New Tuolumne County Courthouse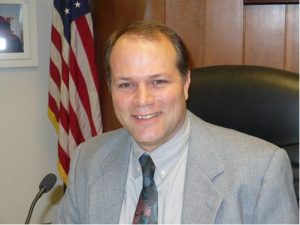 CAO Craig Pedro

View Photos
San Francisco, CA — Plans for a new courthouse in Sonora for Tuolumne County have received formal approval to begin with funding authorization today by the State Public Works Board.
This approval marks the official start of the courthouse construction project which will be managed by the state Administrative Office of the Courts (AOC).
According to the Judicial Council of California – AOC the proposed project would consolidate operations from the three current buildings into a modern, secure courthouse with five courtrooms in 66,724 square feet for centralized criminal, civil, traffic, juvenile and probate proceedings. It would also enable the court to improve services it currently cannot provide due to space restrictions: appropriately sized jury assembly and deliberation rooms located within the courthouse, a self-help center, a children's waiting room, family court mediation, attorney interview/witness waiting rooms and secure circulation for court staff and visitors as well as in-custody holding.
The proposed project, with an estimated total cost of $70.1 million, is funded by Senate Bill 1407. It was ranked as a "critical need" by the Judicial Council making it among the highest priority capital-outlay projects for the judicial branch of California.
According to Chief Justice Ronald M. George, "Strengthening the physical foundation of our judicial system is more than a metaphor. Courthouses are as vital a part of California's infrastructure as bridges, highways and water systems. It is time to adequately fund this fundamental component of the infrastructure of our democracy. Public safety and the interests of 38 million Californians require it."
From CAO Craig Pedro, "I believe what this means is that the Public Works Board which is the state agency that delivers these projects for the state is now formally recognizing that work will begin on this project. They need to basically confirm the site selection which is the process they're in now and once they finish that we'll both be on the same page of how do we start planning to bring a building like this on board which does have funding associated with it related to the passage of SB1407.
I view it positively that's for sure. It's just one more step in the process and that they're (the state) serious about it and ready to start working on it."
Written by bill.johnson@mlode.com