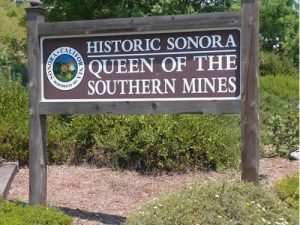 City Of Sonora

View Photos
Sonora, CA — The hiring of a consultant to complete the Environmental Impact Report for the proposed Wal Mart grocery expansion was a primary item on the Monday evening City Council meeting.
According to City Administrator Greg Applegate Augustine Planning Associates has signed a contract limited to 100 hours at $80 per hour to complete work on the proposed 33,000 square foot expansion that otherwise would have been handled by city personnel.
Also Monday evening Joesph Day was appointed to another term on the Airport's Land Use Commission.
Each department head from police, fire, public works and planning-building presented a 2009 year-in-review.
In addition several dates were set for annual events. The City's Spring Festival was scheduled for Saturday, April 24th from 8am to 5:30pm and the highly popular Farmers' Market will open May 15th this year.
Written by bill.johnson@mlode.com