Snowpack Is Heavy Across Sierra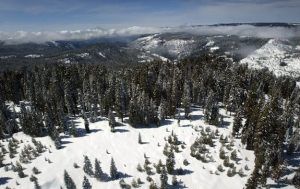 Sierra Nevada

View Photos
Early season storms are boosting California's snowpack total.
The Sierra Nevada snowpack provides approximately 1/3 of the water utilized by Californians throughout the year. The Department of Water Resources reports that the statewide average is currently 150% of normal for the date. The northern Sierra is 152%, the Central (includes Tuolumne and Calaveras Counties) is 151%, and the southern is 144%.
The DWR notes that the early precipitation is also helping to replenish many of the state's reservoirs.