Health Dept Advice For Extreme Heat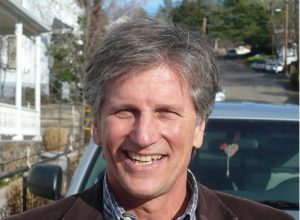 Dr. Todd Stolp

View Photos
With temperatures expected to be as high as 110º in the lower elevations Tuolumne and Calaveras Health Departments issue extreme heat preparation and advice.
Tuolumne County Health Officer, Dr. Todd Stolp was Thursday's KVML "Newsmaker of the Day".
Stolp says, "Now is a good time to prepare by checking water stores and air conditioning systems in homes and businesses."
Dr. Stolp also adds, "It is important to wear appropriate clothing during hot weather and to use sunscreen. If you are unaccustomed to working or exercising in hot weather, it is important to pace yourself, drink 16 ounces of liquids every hour while in the heat, and include some salty foods or sports drinks to replace electrolytes (salts in the blood) if you are engaged in strenuous activities."
For relief from hot weather, public buildings like the Tuolumne County Library is available. The Sonora Main Library, located on Greenley Road, will be open Tuesday through Saturday, from 10:00 AM to 6:00 PM, closed on Sunday and Monday. The Tuolumne County Senior Center, also on Greenley Road, is open from Monday through Friday, 8:00 AM to 4:00 PM. In the event that temperatures exceed levels that are safe for the homeless or for those with special needs, several sites will be announced as designated "cooling centers".
If you are in need of assistance in Tuolumne County during the expected hot weather, additional information will be made available on the Community Information Line at 209-533-6392.
Calaveras County Health Officer Dr. Dean Kelaita says, "Take the heat seriously and stay cool, hydrated and informed."
The Public Health Department encourages the public to learn the signs and first aid response for heat – related illness.
Heat Exhaustion

Symptoms
• Heavy Sweating
• Weakness
• Skin cold, pale & clammy
• Weak pulse
• Fainting, vomiting
What to do
• Move to cooler location
• Lie person down, loosen clothing
• Use cool, wet cloths on body or a bath to lower temperature
• Sip water if you vomit and if it continues, get medical care
Heat Stroke
Symptoms
• High body temperature [above 103 F]
• Hot, red, dry or moist skin
• Rapid & strong pulse
• Possible unconsciousness
What to Do
THIS IS A MEDICAL EMERGENCY – CALL 911
• Move person to cooler area
• Lower person's temperature with cool cloths or bath
• Do NOT give any fluids
The Public Health Department issued the following advice on how to prevent heat illness:
Stay Cool
• Stay in air-conditioned buildings
• A fan alone is not enough to cool your home during extreme temperatures
• Limit outdoor activity, especially during the hottest part of the day
• Avoid direct sunlight
• Wear loose, lightweight light-colored clothing
• Take cool but not cold showers to lower your body temperature
• Check on at-risk friends, family and neighbors at least twice a day
• Never leave infants, children, pets or the elderly in a car or truck – even a few 
  minutes is too long

Stay Hydrated
• Drink more fluids than usual even if you are not exercising
• Don't wait until you are thirsty before you drink
• If your doctor usually limits the amount you drink or you are on water pills,
  call to ask how much you need to drink during the extreme heat.
• Drink 2 – 4 cups of water every hour if you are working or exercising outside
• Avoid alcohol or liquids with sugar
• Check to be sure your family, friends and neighbors are drinking enough water
• Make sure pets have water available
Stay Informed
• Check local news for extreme heat warnings and safety tips
• Visit www.calaveraspublichealth.com for tips to prevent heat illness
• Keep your family, friends and neighbors aware of weather and heat safety
For more information call the Calaveras Public Health Department at 209-754-6460.
A cooling station has been set up at Jackson and Bigler streets In Columbia. It is open 24/7.
The "Newsmaker of the Day" is heard every weekday morning on AM 1450 KVML at 6:45, 7:45 and 8:45am.