Helicopter Searching For Hot Spots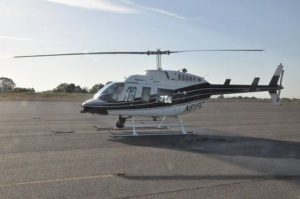 PG&E Helicopter

View Photos
Sonora, CA — Don't be surprised if you see a helicopter flying over Tuolumne County over the next few weeks.
Starting today, PG&E is flying a helicopter looking for any potential "hot-spots" that need immediate attention or repairs. It is equipped with an infrared camera that takes thermagraphic readings of overhead electrical facilities to help PG&E identify problem areas.
"This is also part of our work that we do proactively, in terms of fire prevention," says Nicole Liebelt, PG&E Spokesperson.
Liebelt says the helicopter will be noticeable over the next three weeks. Given that today is the official start of the summer fire season, it should not be confused with a CAL Fire helicopter.