First Weekend Of May Events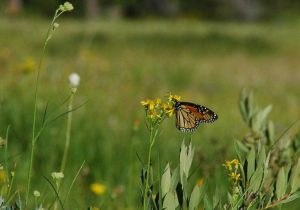 Monarch butterfly in Yosemite Meadow.

View Photos
This weekend is Cinco De Mayo, and while one of the largest events in Mariposa County, the Mariposa Butterfly Festival, will bring skydivers from the sky, a lot more is also happening this weekend too.
Soroptimist 9th Annual Chili Cook Off, "Derby De Mayo" will feature Kentucky Derby Hats a $10 Chili Tasting, a raffle and dancing. Proceeds benefit women and girls in the Motherlode Region, details are here.
Sierra Waldorf will be celebrating this weekend with its May Day Festival.
The Mother Lode Round-Up is next weekend, with the Queen Horsemanship Contest begins at 10:00 AM at the Mother Lode Fairgrounds. Sunday is the Queen Pageant starting at 5:00 PM at the Sonora Opera Hall.
In Groveland, the Pine Needlers Quilt Guild of Groveland will wrap the town in Quilts. Details are here.  In Copperopolis, the Hot Copper Car Show will take over Town Square on Saturday.
Saturday at the Mother Lode Fairgrounds join Infant/Child Enrichment Services and many other community services for families and children at the free Annual Children and Babies' Fair. Details are here. It is an Open Garden Day at the Master Gardener's  Sonora Demonstration Garden, details are here.
Saturday is the Mountain Melody Women's Chorus Spring Concert at Union Congregational Church in Angels Camp.
In Columbia celebrate the 60th annual Fireman's Muster with the Columbia Volunteer Fire Department.
As detailed here the 14th annual Gold Rush Writers Conference will be held May 3 – 5th in Mokelumne Hill.
Also Saturday, at the Tuolumne Veterans Memorial Hall, enjoy the VFW Loyalty Day Tri Tip Buffet Dinner.
This Sunday the Tuolumne Dachshund Derby will be held in Tuolumne City. As detailed in Wednesday's KVML "Newsmaker of the Day" with event organizer Sandi Romena, 54 Dachshunds participated last year. Registration is from 10 to 11:30 AM and the race begins at noon at West Side Memorial Park. The cost is $5 for each Dachshund, the public can watch for free, all of the proceeds benefit the F.O.A.C. (Friends of the Animal Community).
Also on Sunday the Mountain Melody Women's Chorus Spring Concert is at Ayrael Vieux Vineyards in Douglas Flat and the St. James Concerts present The Berkeley Choro Ensemble at the St. James Episcopal (Red) Church in Sonora.
Eta Aquarids meteor shower, created by debris from Halley's Comet, is this Sunday as well. Join park ranger Diana Popkins at 8PM to learn about the meteor shower, the famous comet responsible for it and other astronomical features. Telescopes will be provided at New Melones Tuttletown Recreation Area, at the Eagle Point Picnic Area.