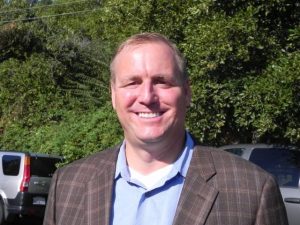 Congressman Jeff Denham

View Photos
A judge has ruled whether Congressman Jeff Denham's Democratic challenger can use the title "astronaut" on his election documents.
Denham, a Republican that currently represents Tuolumne County, is running for election in a newly drawn District 10 Congressional seat in the Central Valley. His challenger, Jose Hernandez, is a former astronaut.
The Sacramento law firm, Bell, McAndrews and Hiltachk filed a lawsuit in Sacramento County Superior Court arguing that Hernandez should not be allowed to list "astronaut" as his profession because he is no longer with NASA.
The Associated Press reports that a Sacramento Superior Court Judge ruled that ballot designations can reflect a profession or vocation held during the previous calendar year, making it okay for Hernandez to list his profession as "astronaut." Hernandez spent two weeks working for NASA in 2011, before leaving the agency. He flew aboard the shuttle Discovery back in 2009.
The District 10 Congressional seat is considered one that could be taken by either a Republican or Democrat, so it is getting extra scrutiny and attention from both parties.