Curtis Creek School District's Superintendent Resigns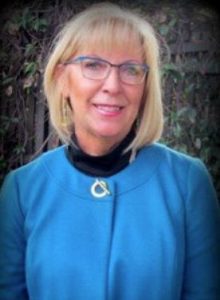 Curtis Creek School District Superintendent Sharon Johnson

View Photos
Sonora, CA – Clarke Broadcasting has learned that the Curtis Creek School District's Superintendent Sharon Johnson is stepping down to take a job in Santa Clara County.
In an email to students' parents announcing her resignation, Johnson began with fond memories and ended it with best wishes for the district's future success. She went on to write that she was taking the position of Coordinator – District Support with the Santa Clara County Office of Education in San Jose.
Johnson relayed the process to find her replacement, which will include public input, stating that the Principal of Curtis Creek Elementary, Terri Bell, will take over the position on an interim basis. She advised that the board will work quickly to find another "interim" Superintendent until the job can be filled permanently. Johnson's last day is the 30th of this month.
Today the board announced it will hold a special meeting on Monday, January 28 at 3:30 p.m. in the district office board room located at 18755 Standard Road in Sonora to discuss Johnson's replacement. The agenda outlines that the board will look at three possible options: whether the next superintendent should be a shared position with another Tuolumne County School District; should the next hire be a superintendent/principal; and if the board wants to search for a retiree to serve as a part-time superintendent. The board will also consider who should conduct the superintendent search and feedback from the staff and public regarding what qualities the new hire will need.
Johnson's entire email can be viewed below:
It is with the warmth of wonderful memories, and some sadness, that I announce my departure from CCSD. My last day will be January 30th.
It has been a wonderful five years filled with love, laughter, and sadness.  We've worked through challenging times and also through many days filled with hope for our students' future. I've accepted a position as Coordinator – District Support with the Santa Clara County Office of Education in San Jose.
The CC School Board stated that Terri Bell will act as Interim Superintendent during the search for an Interim Superintendent. The Board will also begin obtaining staff and public input for the permanent Superintendent position. I have great hope and well wishes for the CCSD and I'll continue to follow the District's progress.
Sincerely,
Sharon Johnson