Calaveras Sheriff: Among Recent Arrests, Local Man For Sex Crimes Against A Minor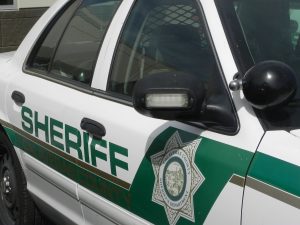 Calaveras County Sheriff

View Photos
San Andreas, CA — Calaveras County sheriff's officials are keeping mum over the recent arrest of a 61-year-old local man who is facing multiple charges of sex acts with a minor.
Deputies arrested George Edwin Mulligan of Valley Springs at his residence on Dunn Road last Friday morning and transported to the Calaveras County Jail where he was booked on four charges; two relating to unlawful sexual intercourse with a minor under 18; the other two to lewd and lascivious acts with a child under 14.
Asked for more details about the case, sheriff's spokesperson Sgt. Anthony Eberhardt replied that his office would not provide any other information as the case involves a minor and is under active investigation.
Valley Springs Woman Faces Fresh Felony Charges
A 36-year-old Valley Springs woman was also arrested in Campo Seco at Old Fogey Road and Buckboard Lane by deputies responding in the wee hours Friday to a phoned in report of subjects possibly cutting gates in that vicinity.
Once on scene, deputies contacted Stacey Lorraine Dalton and subsequently arrested her on an outstanding felony warrant relating to an embezzlement charge as well as another for committing a felony with two prior convictions within five years. Sgt. Eberhardt adds that there is also a CHP investigation on fresh charges of felony vehicle theft and possession of a stolen vehicle.