Public Input Sought For Murphys-Highway 4 Improvements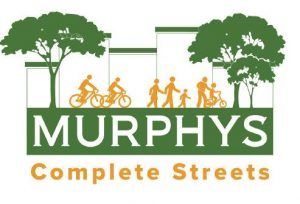 Murphys Complete Streets logo

View Photos
Murphys, CA – Anyone interested in improving safety, access, aesthetics, and mobility in Murphys across all transportation modes can weigh in and see current plans in the works at a special meeting.
Tomorrow, the second in a series of Murphys Complete Streets public workshops will take place at the Old School House (65 Jones Street) in Murphys.
The project, which is evaluating the Highway 4 corridor through Murphys to identify safe connectivity for all transportation, including walking and biking, is a partnership between the Caltrans, the Calaveras Council of Governments and Calaveras County.
Stated goals are to maximize current and planned infrastructure investments along the corridor while also providing safe transportation routes, such as for local schools. The plan will also help facilitate future grants to construct the identified improvements.
With a draft plan already in the works the purpose of this particular workshop is to review alternatives with the community to help determine a preferred alternative. The meeting is slated to run from 5 to 7 p.m. For more details about the project, click here.