Midnight ATV Ride Lands Felon Back In Jail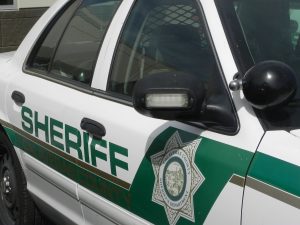 Calaveras County Sheriff

View Photos
San Andreas, CA — A Dorrington man is back behind bars following a deputies' response to several recent nuisance calls reporting quads riding around Arnold late at night.
Calaveras County sheriff's officials report that while deputies were checking into the reports this past Saturday around midnight, one heard and then spotted a quad ATV in the Highway 4 and Dunbar Road vicinity.  Attempting to catch up with it he lost sight of vehicle and rider but shortly thereafter noticed a male subject standing next to a quad near a residence on Meadowview Road.
Stopping to make contact with the man, 34-year-old Robert Williams, the deputy discovered that not only was Williams on active parole, the blue Yamaha quad ATV next to him was reported stolen back in February.
Williams was subsequently arrested for felony vehicle theft, possession of stolen property, and violating his parole.