Pair Facing Felonies After Neighbor Fight Turned Nasty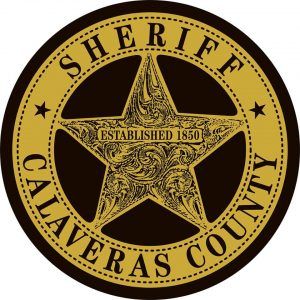 Calaveras County Sheriff's Office

View Photos
San Andreas, CA — An escalating altercation with a drawn firearm triggered a distress call to Calaveras County Sheriff's Office and the felony arrests of a man and a woman.
According to Calaveras County Sheriff's spokesperson Sgt. Rachelle Whiting, deputies responded to a residence in the 6000 block of Westhill Road in Valley Springs late Friday night. The incident, an apparent fight between neighbors, targeted three victims described as two males, ages 33 and 24, and a female, 39.
The deputies learned from the trio that a male neighbor, later identified as 53-year-old Michael Dunn, approached a driveway gate while shining a flashlight and yelling at them after which an argument ensued over loud voices and other noise coming from their location.
The victims stated that Dunn entered through the gate onto their property. One of the three pushed him back off the premises and began filming the encounter with a cell phone camera. In response to that, Dunn again entered the property and forcefully grabbed the phone away. A female who was with Dunn, later identified as 55-year-old Rosemarie Owens, then began brandishing a revolver at the victims and joined Dunn in threatening them before departing in their vehicle with the cell phone.
Whiting adds that just before deputies arrived, the victims reported seeing the pair drive back by the driveway and while passing it, throw the stolen cell phone out onto the roadway. Deputies then responded to a residence nearby in the 6000 block of McCauley Road to contact Dunn and Owens and arrested them there.
The two are charged with felony counts of conspiracy to commit a crime, threatening a crime with intent to terrorize and second-degree robbery. Owens was additionally charged with drawing a firearm and a handgun was seized for evidence from the suspects' location.